Updated on March 31, 2021
About
Who are we
We are a Chinese martial art school with locations in downtown Toronto (Entertainment District), Scarborough (Agincourt) and Markham (Unionville).
We see ourselves as a premier artisanal traditional martial arts organization. We are passionate about teaching martial arts as an art form of leveraging biomechanics for practical physical application.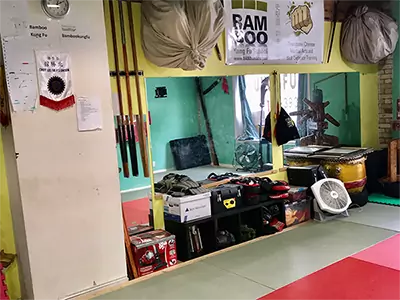 Back Top
What we do – offer training in Choy Li Fut kung fu and Essentrics™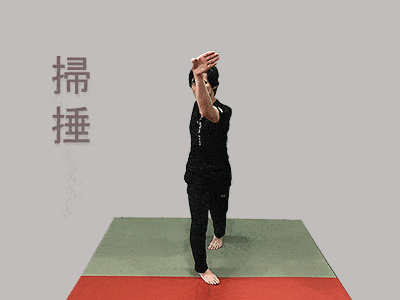 Bamboo Kung fu offers training in Chinese martial arts and Essentrics™. We teach the Chinese martial art style called Choy Li Fut kung fu. We are also offering classes in Essentrics™ - a Tai-Chi and ballet-inspired flowing movement exercise program for rejuvenation and restoration of the whole body.
Back Top
Who do we teach
We teach Choy Li Fut kung fu to adults, children.
We accept children from ages of 6 years old and up to 12 years old. Check out children kung fu class
We welcome all adults, with or without previous martial art training to the adult Choy Li Fut kung fu classes. Check out adult kung fu class
Our Essentrics™ classes are suitable for adults of all ages. Check out Essentrics™ classes
We welcome international participants from all over the world. Kung fu sessions for international participants are offered through online sessions.
We welcome experienced martial artists from other disciplines, e.g. Muay Thai, kickboxing, MMA, Wing Chun, BJJ, judo to a knowledge exchange workshop and interactive technique application ITA sessions.
We also want to welcome all levels of athletes of other sports disciplines to our program. Choy Li Fut kung fu shares some common biomechanics principles that are transferable to or from other sports. For example, abdominal bracing is needed for both, Choy Li Fut kung fu techniques execution and the successful lifts in Olympic weightlifting.
Back Top
What is Choy Li Fut kung fu? What does it look like?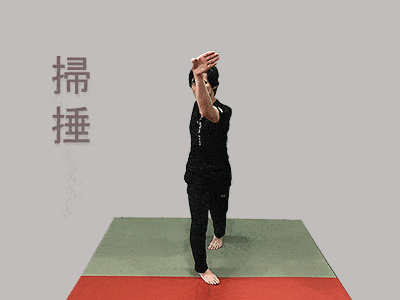 Choy Li Fut is a Chinese martial art discipline that originated from Guangdong province in southern China.
It is a kung fu style that primarily uses a variety combination of hand techniques for striking, hooking, seizing and leg techniques for kicking, leg tripping.
Unlike Wing Chun kung fu, a Choy Li Fut kung fu stylist postures with one's body sideways-facing the challenger to minimize exposure of the body's vital targets. From the side-body posture, the practitioner launches a variety of combinations of direct and swinging techniques of multiple angles and positions.
More on Choy Li Fut kung fu
Back Top
What is Essentrics™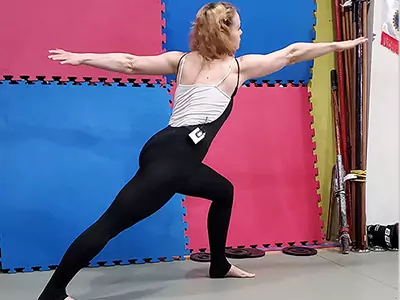 Essentrics™ is a dynamic, full body workout to be fit at every age and any stage of your life. The program simultaneously combines stretching and strengthening while engaging all 650 muscles. This class will increase flexibility and mobility for a healthy, toned and pain-free body.
More on Essentrics™ program
Back Top
How we teach kung fu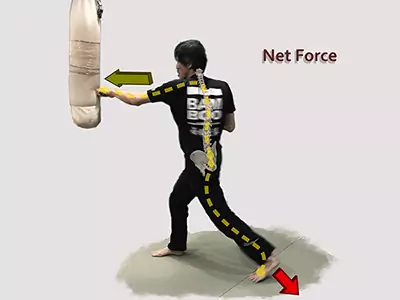 Any new trainee to traditional kung fu, will find that rooting balance to the ground, which is called "ma" (or horse stance) is the most challenging and seems unachievable.
Our kung fu program will accelerate your progress, small progressions in several months, (not years, certainly not 5 years). Through our guidance in a gradually progressive manner, a lot of our trainees will most likely discover, the "a-ha" or "light bulb" moments. With more and more small signs of successes, trainees will become more excited and more motivated and see that the goals are achievable.
Our disciplined objective approach will effectively help you achieve your goals in a reasonable time. The steps of progression in the program:
Anatomical adaptation - increase strength, flexibility, range of motion
Basic foundation techniques Introduction - principles of Choy Li Fut kung fu
Achieve ability to protect personal perimeter space
Achieve ability to execute offence and encroach into challenger perimeter space
We will identify and address issues especially when presented with challenges to achieve successful technique.
As a trained engineer with an understanding of mechanics, human anatomy and kinesiology knowledge, our main instructor, Sifu Kin Sze, will help foster an understanding of the biomechanics of various techniques and provide proper guidance and in accordance with the sound kinesiology principles. Otherwise, you will end up training incorrectly and possibly result in spending an unnecessarily long time to discover or never discover the essence of the techniques. More on Sifu Kin Sze
Back Top
Our kung fu lineage
We are descendants of 2 branches of Choy Li Fut kung fu:
Back Top
You may be interested in: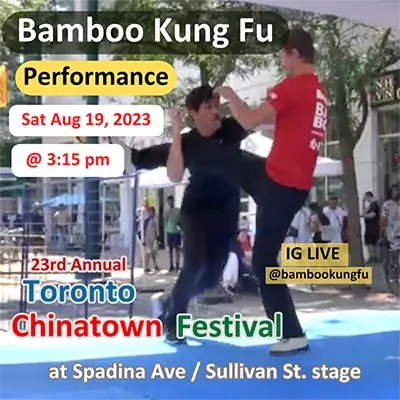 Bamboo Kung Fu students will perform Chinese martial arts on stage at the 23rd Toronto Chinatown Festival on Saturday, August 23, 2023. Our show will begin at 3:15 pm (UTC/GMT -4).
The martial arts show will be held at Spadina Avenue and Sullivan Street.
More - Martial art performance at the 2023 Toronto Chinatown Festival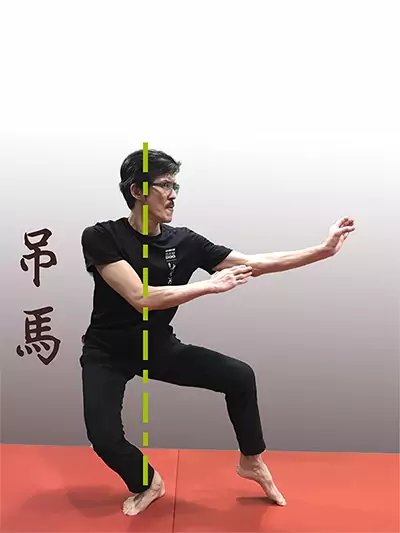 Stance is the ultimate foundation in martial arts practice. Stance is the essence of any kung fu practice. Without it, the quality of the kung fu techniques and leverage will not be effective.
read_more More - Stances: the most important foundation in martial arts practice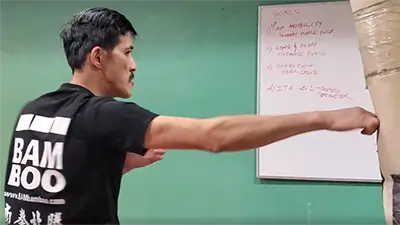 Does bad posture reduce punching power in kung fu? Yes. Forward-rounded shoulder posture reduces the leverage of the kinetic chain and affects punch accuracy, especially in Buk Sing Choy Li Fut kung fu.
read_more More - How Bad Posture Causes Punching Power Leaks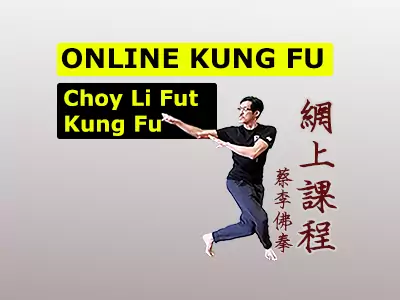 Online live interactive martial arts classes in the comfort of your home. Go to kung fu classes without travelling
More - Online Kung Fu classes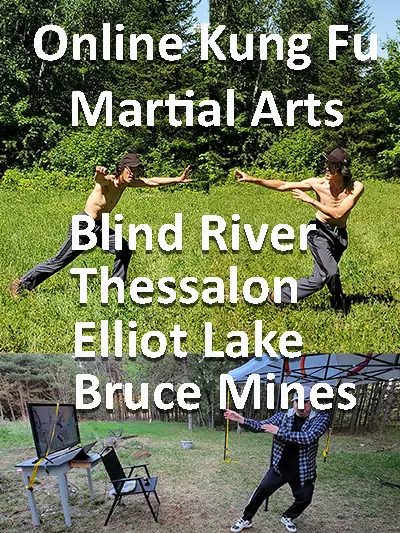 LIVE Online Kung Fu in the townships of Blind River, Elliot Lake, Thessalon, and Bruce Mines in northern Ontario.
Our online classes are cast LIVE from our location in downtown Toronto. Our online classes are Hybrid classes. This means the online classes are run together with in-person classes.
read_more More - Online Kung Fu-Blind River, Thessalon, Elliot Lake, Bruce Mines in northern Ontario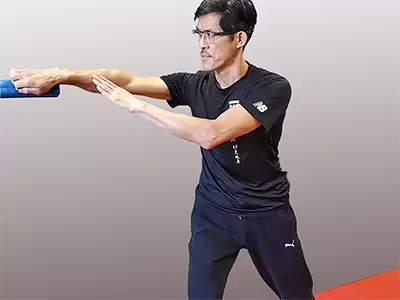 In-person and online options available.
Choy Li Fut kung fu is a dynamic martial art style with a diverse repertoire of movements. Class curriculum:
Primary goal: Improve overall fitness.
Secondary goal: Gain self-defence knowledge, Foster good biomechanics and posture to help you in day-to-day activities of daily living (ADL).
Everyone is welcome, with or without previous martial arts training experience.
read_moreMore about Adult kung fu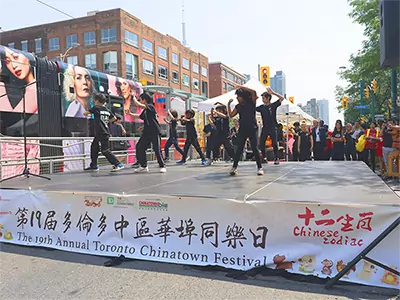 In-person and online options available.
Studies have shown the positive trends of long-term participation in physical activity programs such as martial art. Such programs help improve children's executive functions i.e., creativity, flexibility, self-regulation, discipline, and working memory functions.
By instilling good movement patterns in the children's kung fu program, children will gain the foundation which will set them up for a healthy and active lifestyle.
read_moreMore about Children's kung fu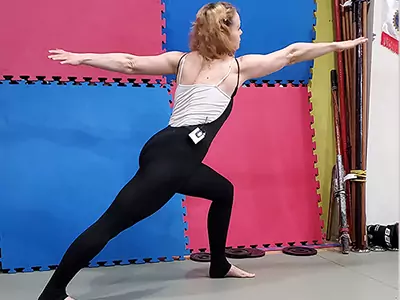 In-person and online options available.
Essentrics™ is a full-body workout that draws inspiration from ballet, Tai-Chi, that develops lean, strong muscles and improves your posture. The fluid and dynamic movements nature of the exercise is low impact and improves joint health. Lighten up your mood and move to the rhythm of the songs playlist.
read_moreMore about Essentrics™