Updated on Nov. 18, 2021
Essentrics™-stretching, strengthening, mobility full body exercise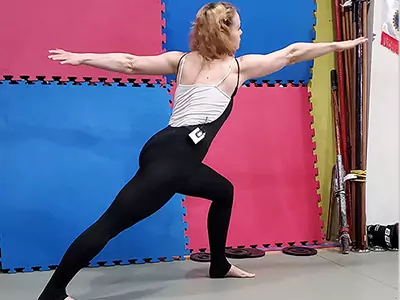 Note: Sat and Sun Essentrics™ class schedule may change - please contact us for exact time details
What is Essentrics™
Essentrics™ is a dynamic, full body workout suitable for all fitness levels that simultaneously combines stretching and strengthening while engaging all 650 muscles. This class will increase flexibility and mobility for a healthy, toned and pain-free body.
Class description
Essentrics™ is a full body workout that rapidly changes the shape of your body through a dynamic and fluid combination of strengthening and stretching. By developing strong, lean muscles, the technique helps improve your posture. Perfect for men, and women of all fitness levels, this program rebalances the body, prevents and treats injuries and unlocks tight joints. With a diverse music playlist accompanying each routine, this equipment-free workout leaves you feeling energized, youthful and healthy.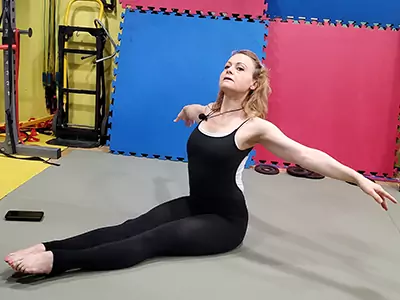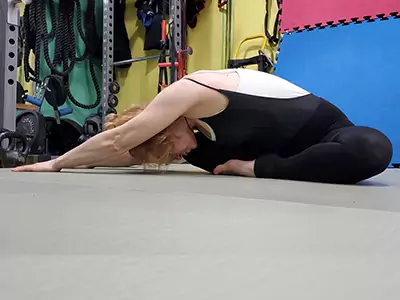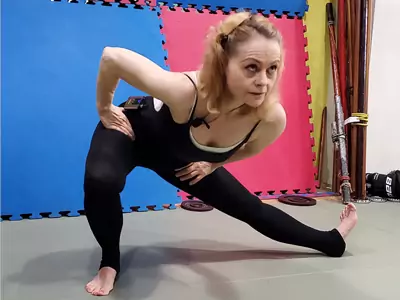 Pricing
1 class - $15.00+ HST
5 classes - $60.00 + HST
10 classes - $120.00 + HST
Schedule
Monday

Wednesday

Friday

Saturday

1:00 pm - 2:00 pm

(schedule may change - please contact for exact time)

Sunday

2:00 pm - 3:00 pm

(schedule may change - please contact for exact time)
Genevieve Heineman: Essentrics™ licensed instructor: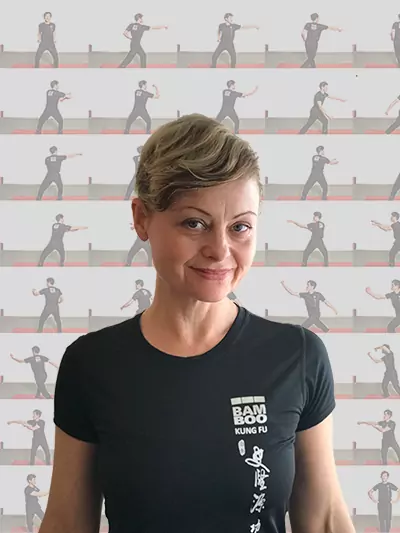 Genevieve Heineman is a certified kung fu instructor and a licensed Essentrics™ instructor at Bamboo Kung Fu.
Genevieve believes that movement is medicine. Our bodies have the power to heal ourselves. We have the ability to relieve pain, release tension, and repair injuries. Through slow, gentle, circular, and rotational movements, our bodies circulate fluids and blood to nourish our bones, muscles, tendons, ligaments, connective tissues and help the body in its repair without the aid of pills or pain killer medication.
Through the Essentrics™ dynamic stretching, strengthening and low-impact movement routines, Genevieve believes that she can help you get rid of chronic pain, refresh and rejuvenate your bone and joint health.
Discover the empowerment and health benefits of Essentrics™ program.
You may be interested in: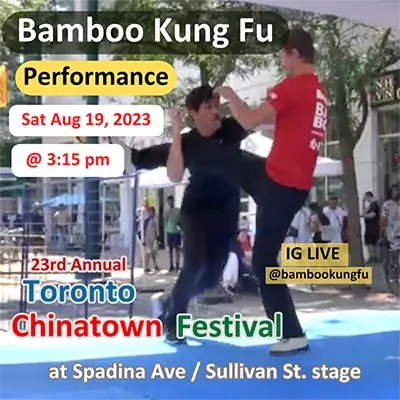 Bamboo Kung Fu students will perform Chinese martial arts on stage at the 23rd Toronto Chinatown Festival on Saturday, August 23, 2023. Our show will begin at 3:15 pm (UTC/GMT -4).
The martial arts show will be held at Spadina Avenue and Sullivan Street.
More - Martial art performance at the 2023 Toronto Chinatown Festival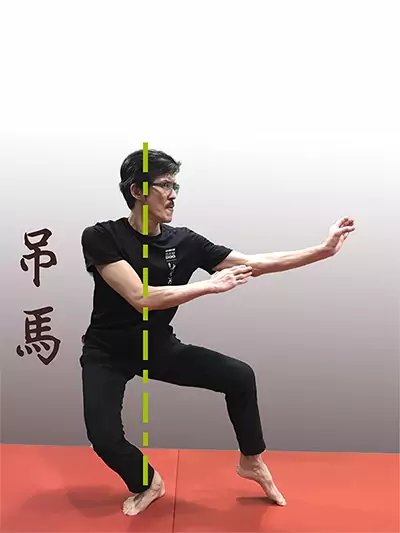 Stance is the ultimate foundation in martial arts practice. Stance is the essence of any kung fu practice. Without it, the quality of the kung fu techniques and leverage will not be effective.
read_more More - Stances: the most important foundation in martial arts practice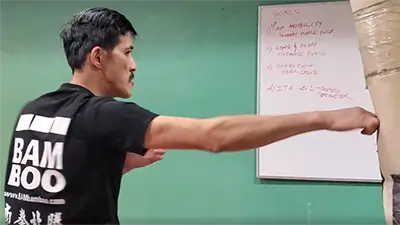 Does bad posture reduce punching power in kung fu? Yes. Forward-rounded shoulder posture reduces the leverage of the kinetic chain and affects punch accuracy, especially in Buk Sing Choy Li Fut kung fu.
read_more More - How Bad Posture Causes Punching Power Leaks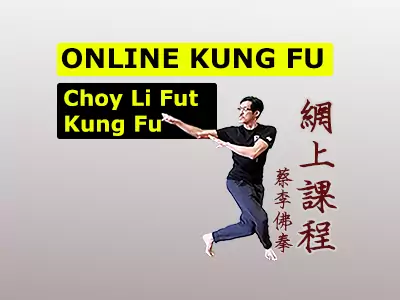 Online live interactive martial arts classes in the comfort of your home. Go to kung fu classes without travelling
More - Online Kung Fu classes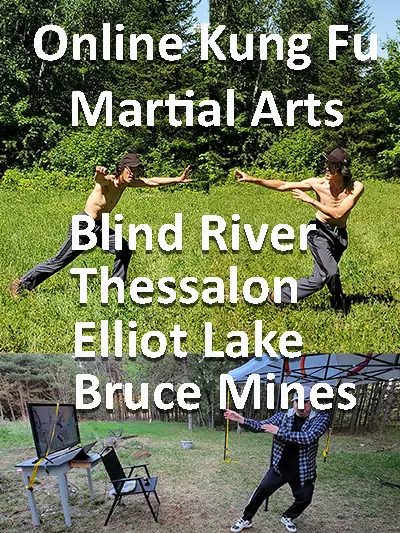 LIVE Online Kung Fu in the townships of Blind River, Elliot Lake, Thessalon, and Bruce Mines in northern Ontario.
Our online classes are cast LIVE from our location in downtown Toronto. Our online classes are Hybrid classes. This means the online classes are run together with in-person classes.
read_more More - Online Kung Fu-Blind River, Thessalon, Elliot Lake, Bruce Mines in northern Ontario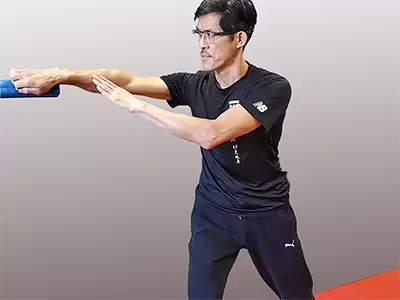 In-person and online options available.
Choy Li Fut kung fu is a dynamic martial art style with a diverse repertoire of movements. Class curriculum:
Primary goal: Improve overall fitness.
Secondary goal: Gain self-defence knowledge, Foster good biomechanics and posture to help you in day-to-day activities of daily living (ADL).
Everyone is welcome, with or without previous martial arts training experience.
read_moreMore about Adult kung fu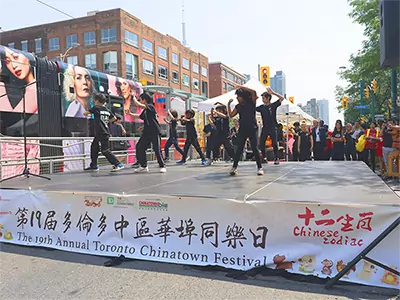 In-person and online options available.
Studies have shown the positive trends of long-term participation in physical activity programs such as martial art. Such programs help improve children's executive functions i.e., creativity, flexibility, self-regulation, discipline, and working memory functions.
By instilling good movement patterns in the children's kung fu program, children will gain the foundation which will set them up for a healthy and active lifestyle.
read_moreMore about Children's kung fu